Golden Visa reforms will drive Dubai real estate sector and holiday home growth
14 November 2022 – Arabian Business – www.arabianbusiness.com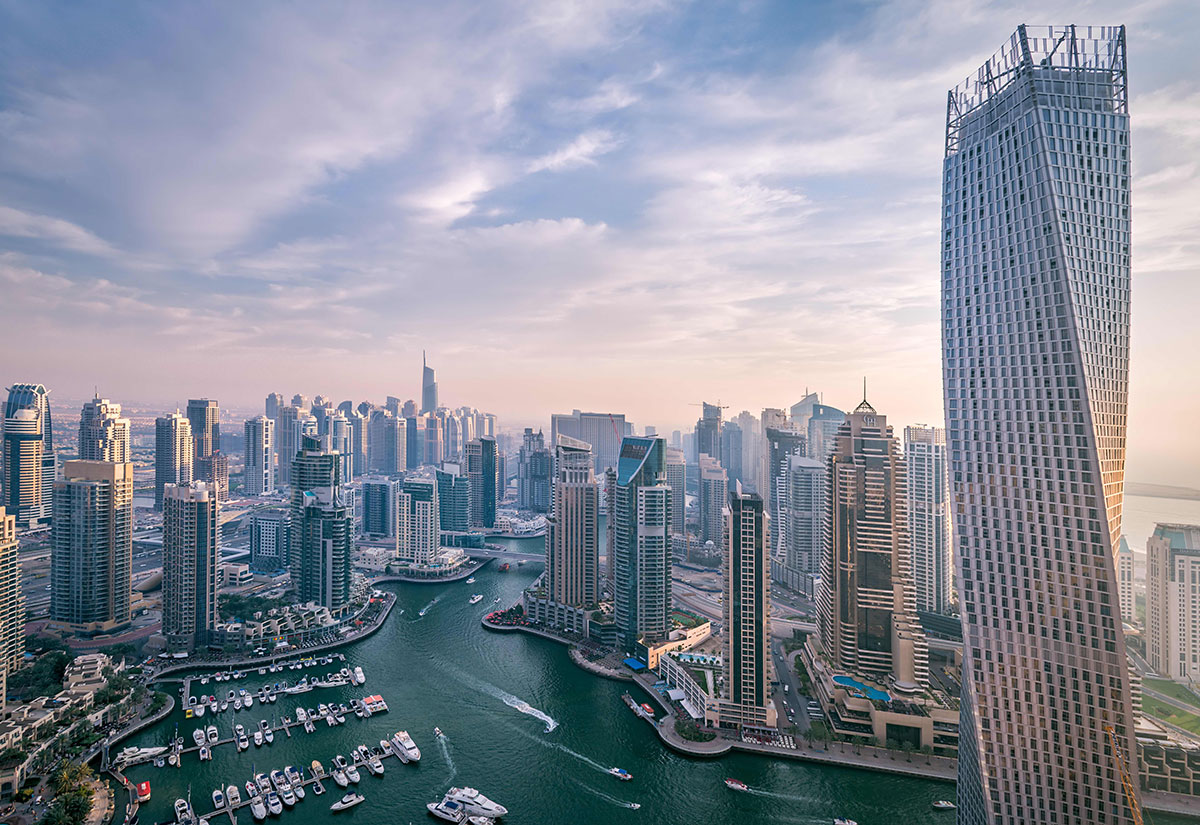 As the UAE continues to make it easier to live and work in the country through the Golden Visa programme, the real estate sector is set to benefit.
In the last month, we have witnessed a range of new visa options being announced, which are set to boost the number of people looking to call the UAE home. While the country has long established itself as a popular tourist destination and an international travel hub, residence visa policies were previously limited to those that were already employed, investors or business owners.
This created barriers for investors looking for opportunities in the country as well as digital nomads, freelancers and families who were keen on experiencing life in the UAE.
However, with the recent changes, we can expect an influx of skilled workers to join our communities – from young jobseekers utilising Job Exploration Entry Visas and Temporary Work Mission Permits, that allow stays of up to 90 days, to entrepreneurs and investors with a Business Entry Visa who may take up residency for up to six months. Furthermore, the new Green Residence Policies that offer five-year residency will eliminate the need for a sponsor, and therefore attract those operating as freelancers, digital nomads, and even young families.
A market ripe for high returns for homeowners
The UAE's new visa policies are set to create staggering demand for holiday homes and short-term rentals, with an influx of visitors staying in the country on a short and mid-term basis. Many of these individuals and families will struggle to find the right accommodation, but this is a challenge that property owners can easily solve, while leveraging this opportunity for themselves.
On one end of the spectrum, job seekers travel to the UAE for short periods of time to look for work and attend interviews – primarily on the job seekers visa. Rather than booking pricey hotel rooms, this market will require flexible short-term rentals while they search for work opportunities, attend interviews or network at industry events.
This can also be said for temporary work employees. What's important to note is that both groups will prefer this type of accommodation due to the fact that they offer homestyle amenities to better manage budgets, as eating out daily and using laundry facilities at hotels can often be costly. 'This can also be said for temporary work employees. What's important to note is that both groups will prefer this type of accommodation due to the fact that they offer homestyle amenities to better manage budgets, as eating out daily and using laundry facilities at hotels can often be costly.
Freelancers, digital nomads and entrepreneurs tend to have the same preferences as short-term job seekers, but require more flexibility. Digital nomads – otherwise known as globetrotters – often seek a home away from home, which is precisely why they prefer short-term rentals. Unlike hotels, holiday homes provide a home-like environment and allow guests to truly immerse themselves into the local culture.
Lastly, families will be looking for temporary accommodation solutions that will allow them to get a better understanding of the areas best suited to them, before putting down roots. For many, this could take up to six months, which can be a long time to take up residence in a hotel, particularly when trying to accommodate multiple family members and finding the right facilities for children. Holiday homes can be the most cost-effective option while offering the space and convenience required by families, in addition to the authentic day-to-day life of residents.
Capitalising on this opportunity as a property or holiday homeowner
Utilising properties as short-term rentals, especially those that are currently vacant investment properties, has the potential to offer positive returns for investors, if managed properly. With the influx of new visitors and visa holders, now is the time for homeowners to capitalise on their investments. But the question remains: what can property owners do to ensure they fully reap the benefits of this opportunity?
Reassess current and potential rental opportunities
Evaluating your property to understand how to take advantage of the upcoming demand is essential to get ahead of the market and maximise returns for your portfolio. You might be surprised at what you find – optimising your real estate investment to better suit the new generation of UAE residents, with simple changes such as uplifting interiors or offering guidance on local experiences, could bolster your returns even further.
Position properties in the right light
Positioning properties correctly is crucial in securing future demand. This is determined by a number of factors, the most important being location, neighbourhood, type of property and the demographic you are targeting. For example, if a three-bedroom villa is listed as a family-friendly home, and quality service is provided, encouraging good ratings and reviews, it will naturally become a top choice for families visiting the UAE. Similarly, a studio apartment in downtown with high-speed WiFi connectivity and easy access to shops and restaurants, could be the perfect option for digital nomads.
Outsource the rental process
The new visa policies introduced in the UAE will not only create consistent and rising demand but may also raise the guest turnover ratio. This can make it difficult to efficiently manage the day-to-day activities that come with operating a holiday home. Moreover, it can be overwhelming to keep up with when, where and how to list your properties, as competition is highly likely to increase with the rising demand.
Having worked with numerous homeowners across Dubai since 2016, the team at GuestReady has had the opportunity to understand the pain points faced by those looking at renting out their properties and created the solutions to alleviate them. From mastering the formula of how to gain visibility among tenants to managing a carefully curated and seamless guest experience, GuestReady helped thousands of property owners optimise their villas and apartments at a minimal investment.
It's important for homeowners to know that they can enjoy the extra income without having to be involved in the time-consuming management process, while also creating greater supply of great housing experiences for those who are new to the country. Ultimately, this is a win-win solution for all.