Dubai mansion has an underwater garage with $35 million worth of supercars
20 July 2022 – Domain – www.domain.com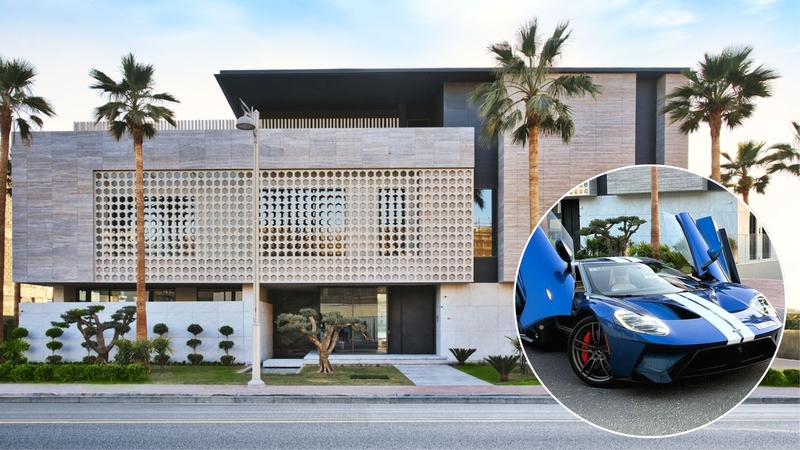 Dubai is known for luxury real estate, but rev heads will get a real kick out of a $58.7 million (USD $40 million) listing in the exclusive Palm Jumeirah.
Although the property includes many mind-blowing features, the garage is what really makes this residence stand out.
The home's parking area is big enough to house 14 supercars and is built underwater. Yes, underwater.
Not only that, but the garage – which cost $5.8 million (USD $4 million) to build due to the construction below sea level and sheer amount of waterproofing needed – is filled with $35 million worth of supercars (USD $24 million).
"The collection includes a Bugatti Super Sport 300+, which is one of only 30 that will ever be made," says SupercarBlondie, who was invited to view the home (check out the video above).
"The Bugatti Super Sport 300+ is the fastest production car in the world, reaching almost 500km/h (304 mph)."
Other cars in the sprawling subterranean lair include two LaFerraris, one in yellow and one in red.