Dubai's Housing Sales Smash Record on Rebound, Russians
14 April 2022 – Bloomberg – www.bloomberg.com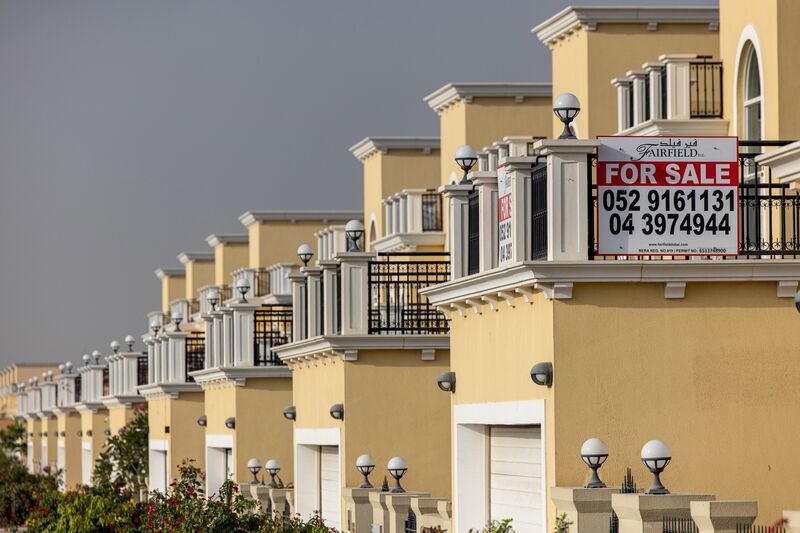 Dubai's housing market had its best ever start to the year driven by higher demand from local residents and bigger flows from outside buyers including Russians, according to real estate adviser CBRE Group Inc.
Total transactions reached 19,009 in the first three months of the year, which "is the highest total ever recorded in the first quarter," according to the CBRE report. The only other period to see higher transaction volumes was the second and third quarters of 2009, when around 33,000 and 23,000 properties changed ownership, said Taimur Khan, head of research at CBRE.
Dubai's property market is recovering from a seven-year slump helped by a combination of factors including European investors worried about a potential surge in taxes at home and an increase in Russian buyers looking to safeguard their wealth.
Russians have long been big buyers of luxury homes in the glitzy emirate, traditionally featuring among the top 10 nationalities to invest in its real estate. Brokers say they've been snapping up property in recent months as their country faces sanctions over its invasion of Ukraine. The Middle East business hub has also emerged as one of the favorite destinations for some international firms,including Goldman Sachs Group Inc., seeking to relocate staff from Russia.
"It's international money coming into the market whether it's Russian or from other European countries," Khan said. "But that's focused on the high end and it's not really the driving force behind the bulk of the market. The key segment driving the market is the owner occupier, where people just decided to commit and purchase."
Average home prices climbed 11.3% in the 12 months through March, CBRE figures show. Apartment prices rose 10% on average while prices of single-family homes, known locally as villas, surged 20.2%, a byproduct of the pandemic where work from home dynamics pushed many apartment dwellers to seek out more space.
The area surrounding the world's tallest tower, Downtown Dubai and Business Bay drew the highest average prices overall. Villas on the man-made island of Palm Jumeirah, popular with wealthy Russians, recorded the highest average price on a monthly basis in March.
Despite the latest surge, prices remain far below their 2014 peak. The average price per square foot for an apartment in Dubai is 1,098 dirhams ($299) while the rate for villas stands at 1,267 dirhams —  26.2% and 12.3% below the peak respectively.
Rents rose 13.1% on average across the city, according to the real estate adviser, with the wealthier neighborhoods of Palm Jumeirah, Emirates Hills and Arabian Ranches witnessing the biggest monthly price increases in March.
The rental surge is "very, very significant," Khan said. "There is an issue with the availability of quality homes and that scarcity is going to drive up demand" as developers release stock in phases to maximize returns.
"While average prices and average rents continue to increase, we are seeing a moderation in both sales and rental growth rates in the villa segment of the market," Khan wrote.
The rising cost of finance and further tightening of payment plans offered by developers will likely lead to that moderation, he added.