Aldar awards over Dh8.5 billion worth of contracts in 2021
08 February 2022 – Gulf News – www.gulfnews.com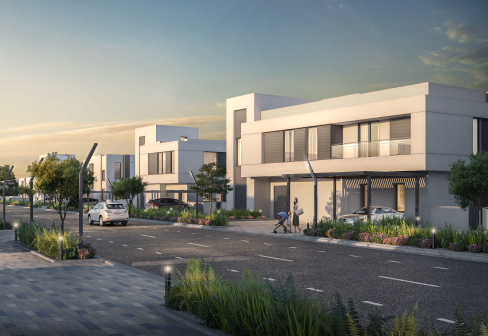 This year, it has already awarded contracts for two projects on Saadiyat Island.
Abu Dhabi: Aldar Properties awarded as many as 16 contracts in 2021 totalling more than Dh8.5 billion, the developer said on Tuesday.
The contracts in Abu Dhabi – in areas such as infrastructure, residential, commercial, and mixed-use projects – were awarded to 14 different UAE-based contractors.
The contracts, which include projects within Aldar's owned and managed portfolio, will see a range of residential units, retail spaces, mosques, new and upgraded roads, landscaping, and renovation work delivered within the next three years.
"Aldar continues to be a key strategic partner in enhancing Abu Dhabi's profile as a world-class destination by delivering on owned and managed projects across the capital. Generating a positive impact on the local economy is a core priority for Aldar, so we are proud to support UAE based businesses in such an impactful way," said Aldar Projects CEO Adel Abdulla Albreiki.
"Furthermore, almost all products used by our partners are being sourced locally, which helps circulate additional money back into the local economy and helps mitigate supply chain issues. Our contribution will be further bolstered throughout 2022 as we press ahead with our plans to develop a broad suite of residential, commercial, educational, and retail offerings."
Already in 2022, new development project contracts have been awarded to UAE-based businesses across two projects on Saadiyat Island, with plans for further work to begin throughout the year.